[:en]
Welcome To Quan Yin Oriental Healing Arts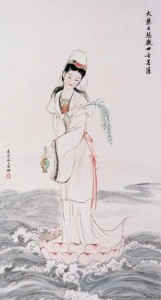 Our name is rooted in the being of Quan Yin, Boddhisatva of compassion and loving kindness, who is deeply revered in both the east as well as the west today.
In our lives, changes are unavoidable, losses are unavoidable, pain and illness are unavoidable. But in our kind listening, in our adaptability and ease with which we flow with change lie our well being and happiness.
Our healing services are dedicated to helping you maintain or restore natural harmony and balance. This is offered in the spirit of Quan Yin, peppered with many years of experience in the Oriental Healing Arts.
[:nl]
Welkom bij Quan Yin Oosterse Geneeswijzen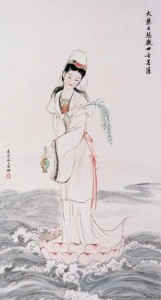 Onze praktijk voor Zorg en Welzijn is vernoemd naar de godin van mededogen en liefdevolle vriendelijkheid. Quan Yin wordt zowel in het Oosten als het Westen vereerd.
Verandering en verlies zijn onvermijdelijk in het leven. Dit geldt ook voor ziekte en pijn. Als we begrijpen wat dit alles ons te zeggen heeft en als wij kunnen meebuigen, dan keren wij terug naar harmonie en balans.
De zorg die wij verlenen is gestoeld op vele jaren ervaring en wij laten ons daarbij inspireren door het wezen van Quan Yin.