en
Saki Lee Biography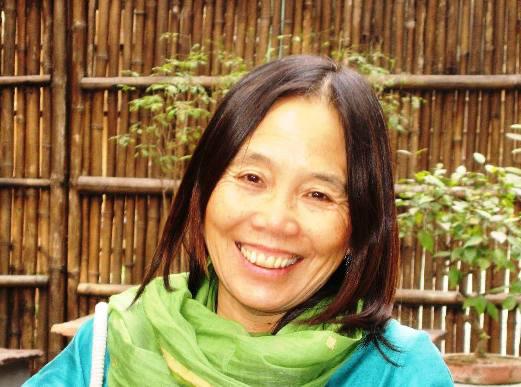 At Quan Yin Oriental Healing Arts, Saki Lee will be happy to welcome you to the various treatment options available.
She has been in private practice since 1986. Her life´s work in the Oriental healing arts reflects a synthesis of eastern and western approaches to health and well-being. She is particularly interested in helping her clients understand and work with the psychological and spiritual issues underlying energetic imbalances.
Saki is a graduate of The European University of Traditional Chinese Medicine (1986), the San Francisco School of Therapeutic Massage (1979) and the American Pacific University/AIH (1997) (NLP, addictions therapy).
As a member of ZHONG, the Dutch Association for Traditional Chinese medicine, she continues to participate in accredited continuing education.
Some of her teachers of herbal medicine include Ted Kaptchuk and Subhuti Dharmanada. Besides TCM, Saki has studied the Japanese Manaka style of acupuncture with Stephen Birch and Junko Ida.
Her qigong teachers include Dr. Weixiang Wang (medical qigong), Dr. Yang Jwing Ming (8 Brocades and Qigong for Arthritis), Master Hua Ching Ni (Dao-in and Taoism), and Dr. Larry Johnson OMD (18 Buddha Hands qigong).
When Saki is not working in her healing practice or giving classes and retreats, she is happily working in her garden learning continually from nature´s amazing ways or playing the bansuri flute.
Contact information
Tel.  0655342134
Laan van Nw. Oosteinde 64A
2274 EH Voorburg
saki@quanyin.nl
nl
404 hier wordt aan gesleuteld